Dishing Up with the Kemps
'Dishing Up with Martin and Roman Kemp', a brand new mini-series showing how to elevate family mealtimes created by the Outfit for HelloFresh, the UK's leading recipe box service, has launched.
The fly-on-the-wall-style series consists of three short episodes which aim to help people get creative in the kitchen, get taste buds tingling and ensure less time is spent shopping and more spent with family.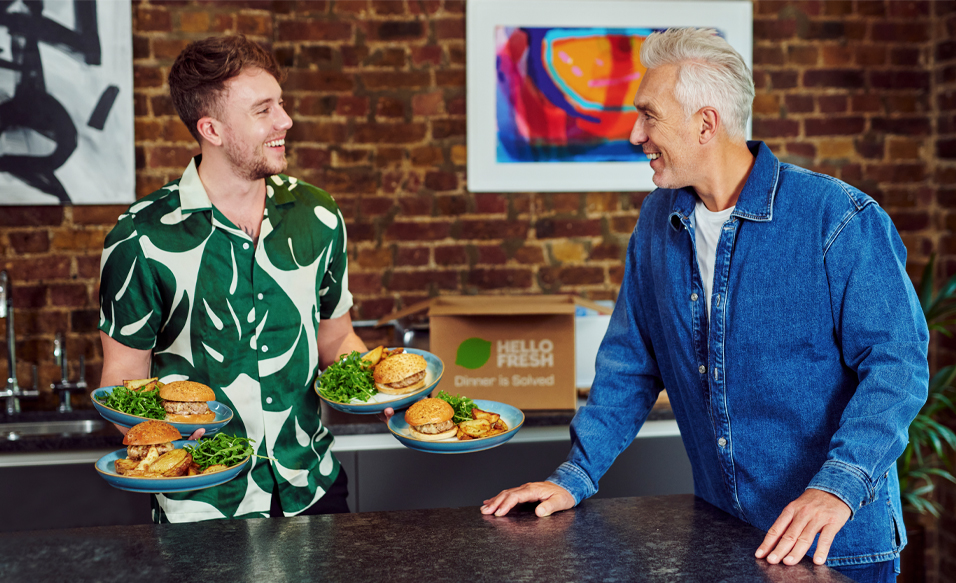 Martin follows a flexitarian diet, meaning he is often looking for inspiring vegetarian recipes that bring excitement and most importantly, taste, to the table, which is where HelloFresh comes in. With a vast array of recipes to choose from, that are simple to prepare and packed full of flavour, it's the perfect companion for any occasion. With Roman's busy schedule, HelloFresh's quick and convenient meal-planning tool means mealtimes easily fit around his lifestyle.
Niall Murdoch, co-founder, the Outfit, said: 'We've applied our approach of thinking audience-first to create a content series that is authentic, human and relatable, bringing the HelloFresh story to life through Martin and Roman's fantastic chemistry in the kitchen.'