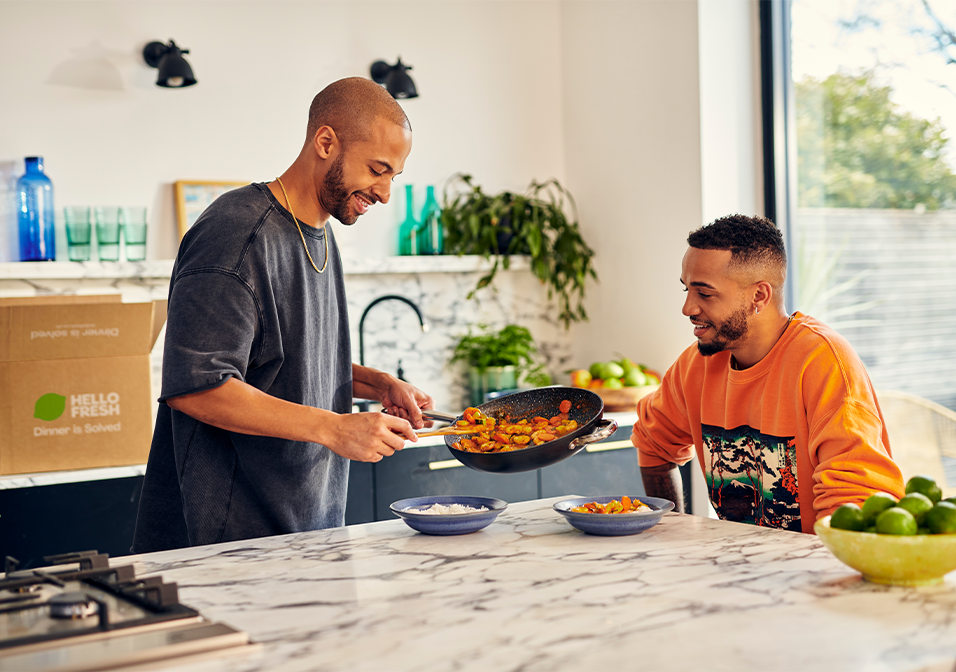 HelloFresh
Famous friends and family turn up the engagement and conversions to high for HelloFresh.
Dishing Up
We put the talent in charge and cooked up a series of entertaining HelloFresh recipes that got the audience talking. Launching with Martin and Roman Kemp, and following hot on their heels with Stacey Solomon and Joe Swash, and JLS's Marvin Humes and Aston Merrygold. The campaign helped family's get creative in the kitchen, got taste buds tingling, cut down of food waste and saved that precious family time we spend planning meals and shlepping round the supermarket.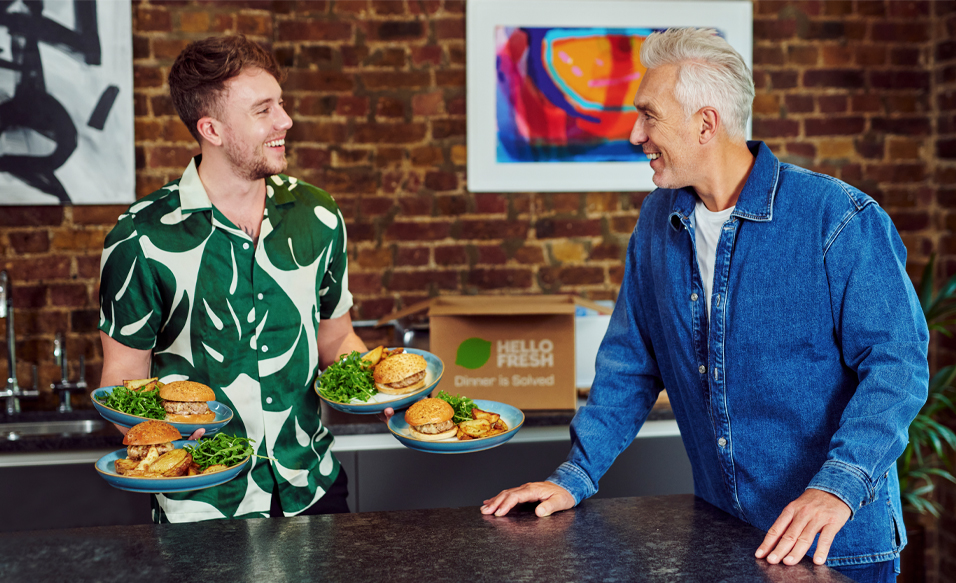 Martin follows a flexitarian diet, so he's often looking for inspiring vegetarian recipes that bring excitement and most importantly, taste, to the table. Stacey and Joe need to keep mealtimes fun and inspiring, but practical too with their busy work schedules often getting in the way of meal planning for the family. And Aston and Marvin need some quality fast food solutions after long studio sessions, which is where HelloFresh comes in.
With a vast array of recipes to choose from that are simple to prepare and packed full of flavour. HelloFresh's quick and convenient meal-planning tool means mealtimes easily fit around everyone's lifestyles.