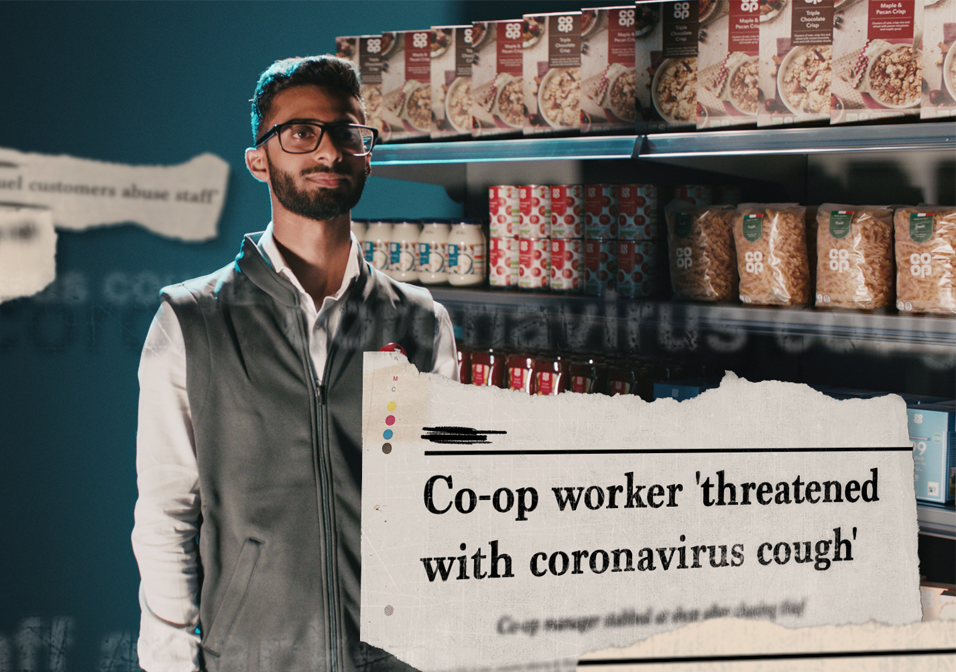 Nationwide
Working together to highlight the shocking abuse and violence suffered by customer-facing staff in the UK.
Together Against Hate
We partnered with Nationwide, Network Rail, Co-op Food and Channel 4 to shine a light on some of the 400+ abuse incidents experienced by UK customer-facing staff every single day.
In 'Together Against Hate', as employees of each brand were seen in ad spots talking warmly about why they loved working with the public, we overlaid actual audio recordings and CCTV footage of real verbal and physical abuse that members of staff suffered at the hands of the public.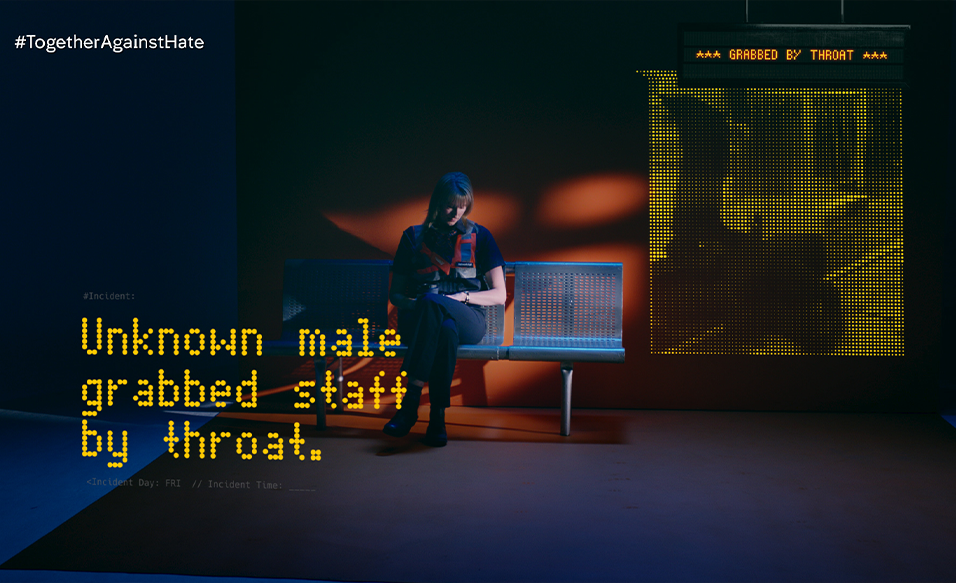 Between each ad, statistics showed viewers the concerning extent of the issue, before the audience was encouraged to 'work together to build a more tolerant and mutually respectful society for everyone'.
Research showed that the work scored almost double the usual average rating with viewers, with the creative style, use of real-life events and shock factor cited as the reasons it stood out so effectively.

It follows 2018's multi-award-winning Together Against Hate, also created and produced by The Outfit.

(Partners: 4Sales, Pl4y, Wavemaker, The Story Labs, UM Birmingham).